About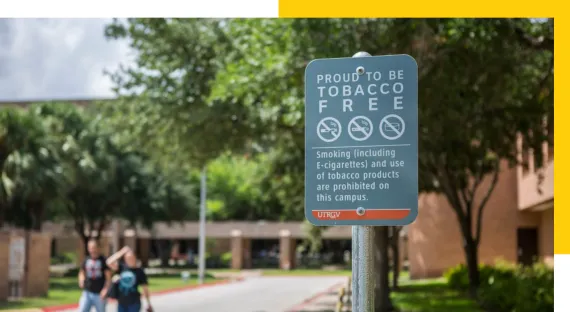 Photo credit: The Rider the Official Student newspaper of the University of Texas Rio Grande Valley
Clear, prominent signage is integral to communicating your campus tobacco-free, smokefree and vape-free policies. This toolkit contains sign format and size recommendations for producing exterior and interior signage for your institution.
SPECIFICATIONS
OUTDOOR ALUMINUM SIGN (12" X 18") AND (18" X 24")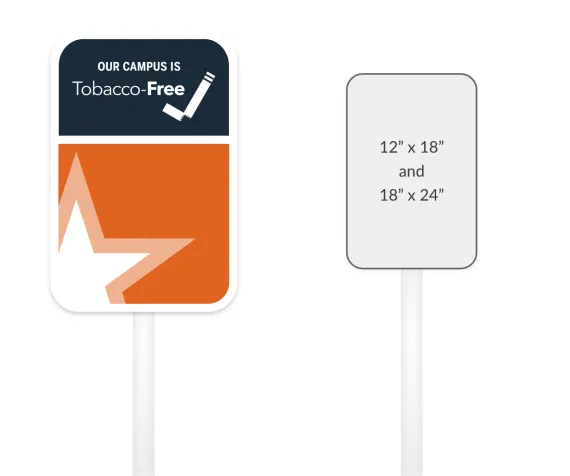 INTERIOR SIGN (6" X 10")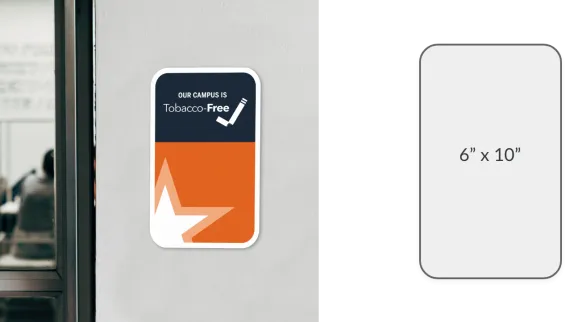 Printing: Printed directly on aluminum or as adhesive vinyl on aluminum
GLASS DOOR STICKER (4.5" X 7")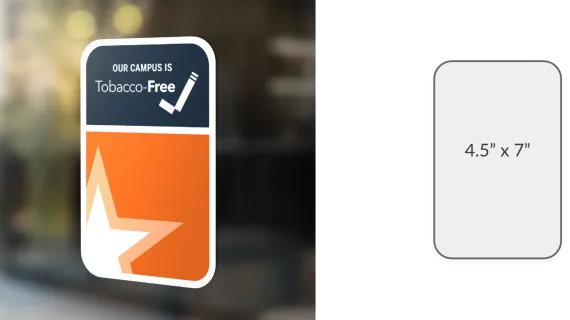 Printing: Printed on adhesive vinyl
A-FRAME SIGN (24" X 36")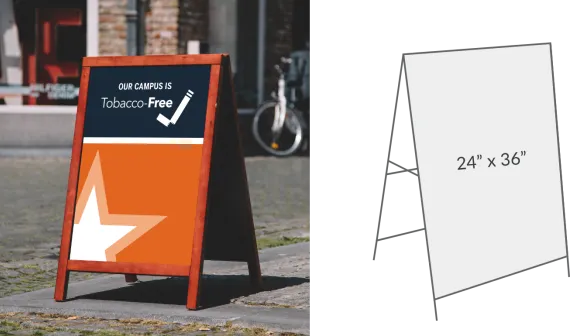 Printing: Printed on adhesive stick-on
CUSTOMIZATION
This toolkit provides general guidance meant to assist a variety of campuses in creating physical signage. If you would like to request help customizing signage, please fill out the form below.
REQUEST CUSTOM MATERIALS